Your specialist for digital vehicle optimization.
With OBD Tuning you have found a competent partner in performance improvement optimization.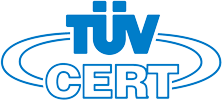 As a manufacturer of programming tools for modern chip and on board diagnostics and a supplier for various tuning companies, we have a market share of 58%. Furthermore, our software programmers are trained Application Engineers certified by Bosch ETAS.
All of our tuning and economy improvements have two years or up to 100,000 km warranty in the price. You get also a certificate of authenticity for this warranty.
We are one of the oldest companies in the market and have existed for more than 16 years. Our employees have the best qualifications. We have employees with degrees in IT engineering and applications. The OBD Tuning GmbH is certified with ISO 9001 by the German TÜV, this means to you, as a prospective seller, that our company meets all important standards and that we stand for quality and sustainability. Thus, our products and services and customer service are guaranteed in the long term.
---
Vehicle optimization!
Choose the type of your performance or economy optimization:
Manufacturers warranty!
With us you get the possibility for a manufacturer warranty, which secures you in case of engine and transmission damage. The warranty is available both for private car owners and commercially owned cars.
Both privately and commercially is possible.
World innovation!
Be the tuner yourself, risk free!
Our newest product, the FlashBooster, makes it possible for you to tune your vehicle by yourself at any location at any time, as well as you will be able to reset your vehicle back to the original state any time!
No technical knowledge required. Plug and play! Enjoy the Power!