Your specialist for digital vehicle optimization.
With OBD Tuning you have found a competent partner in hardware and software development for the diagnostic programming interface in a car.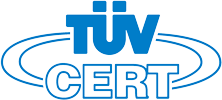 As a manufacturer of modern programming tools for chip and on-board diagnostic tools, as well as a supplier for various tuning companies and automobile manufacturers, we have a market share of about 58% worldwide.
Our employees have the best qualifications. We have employees with degrees in IT engineering and applications. Our employees have also certifications by Bosch ETAS. All of our tuning and economy optimizations include a warranty in the price for two years or up to 100,000 km. We also issue certificates of authenticity for our warranty.
We are one of the oldest companies on the market and have existed for more than 16 years.
The OBD Tuning GmbH is certified with ISO 9001 by the German TÜV, this means to you, as a prospective seller, that our company meets all important standards and that we stand for quality and sustainability. Thus, our products and services and customer service are guaranteed in the long term.
Here are a few facts and figures about our products:
7,500 customers worldwide use our hardware and software
Daily up to 450 online updates
Daily up to 40 new installations
Monthly OBD Wiki site accesses up to 115,000 times
Currently, a total of 2.3 million vehicles got flashed
Currently, a total of 1.2 million uses on vehicles of our BDM debugger
Our systems are in use by the professionals in almost every country in the world
24 hours online service worldwide
Multilingual support
Products and services are made in Germany
Competence from a single source